2 Million eyes on the former Yugoslavia: @wisslaren & @felecool explore #fedjasbalkan
From May 12th to 19th 2016 I drove across Europe down to the former Yugoslavian countries of Slovenia, Croatia, Montenegro and Bosnia on a photographic journey with my friend @wisslaren/ Christoffer Collin from Sweden. The purpose of our trip was to show my friend my land of origin and explore some of the many photographic sights together, and share it all with the world on Instagram, Snapchat & Facebook. We named the journey #Fedjasbalkan as a reference to some of the areas, that I especially enjoy from this region.
We only had a short week to visit and photograph as much of the former Yugoslavia as possible and unfortunately did not make it to the eastern part of the former Yugoslavia, so Serbia, Kosovo and Macedonia remains unexplored. More about the Project and us: Click to read the Official Press Release for the project.
As some of you may know, Christoffer Collin – or Chris, as I call him – and I have been friends for some years now. We are both Instagramers and photographers and met back in 2013 on an Instagram project in Israel. Since then, we have done several Instagram projects together and developed a true friendship in real life. We often speak together, and for some time, we have been discussing the idea of visiting my birth country, the former Yugoslavia for a photo adventure. Recently, we were lucky to have our busy schedules meet and we both jumped on the opportunity of going on a photo trip together. This is my travel diary from our 4960 km journey:
Getting a head start…
I picked up Chris at 10:30am at Billund Airport, where he had flown in to Denmark from Sweden. From there we started the journey that would take us through Europe down to the former Yugoslavia, which is located in the southeastern part of Europe. We drove through the entire Germany all the way to Munich and across Austria until we finally landed in Slovenia, the northern part of the former Yugoslavia. Here, we stopped to get a good night's sleep and got ready to start our adventure I the morning.
Day 1 – Slovenia and Adriatic road Dilemmas
Our first stop of our #fedjasbalkan tour was Lake Bled in the Slovenian city of Bled. The weather this morning was quite bad, but we were lucky with some dramatic and moody skies over the beautiful lake, which was pretty still itself. All together it was very photogenic scenery.   After a couple of hours shooting, we got back in the car and were driving through the Slovenian capitol, Ljubljana, heading towards Croatia. It was pouring down rain at that time and it was impossible for us to stop and take any photos. In Croatia, we made a quick stop in city of Crikvenica, a small city very close to the island of Krk, where both Chris and I used to come for holidays in the summer.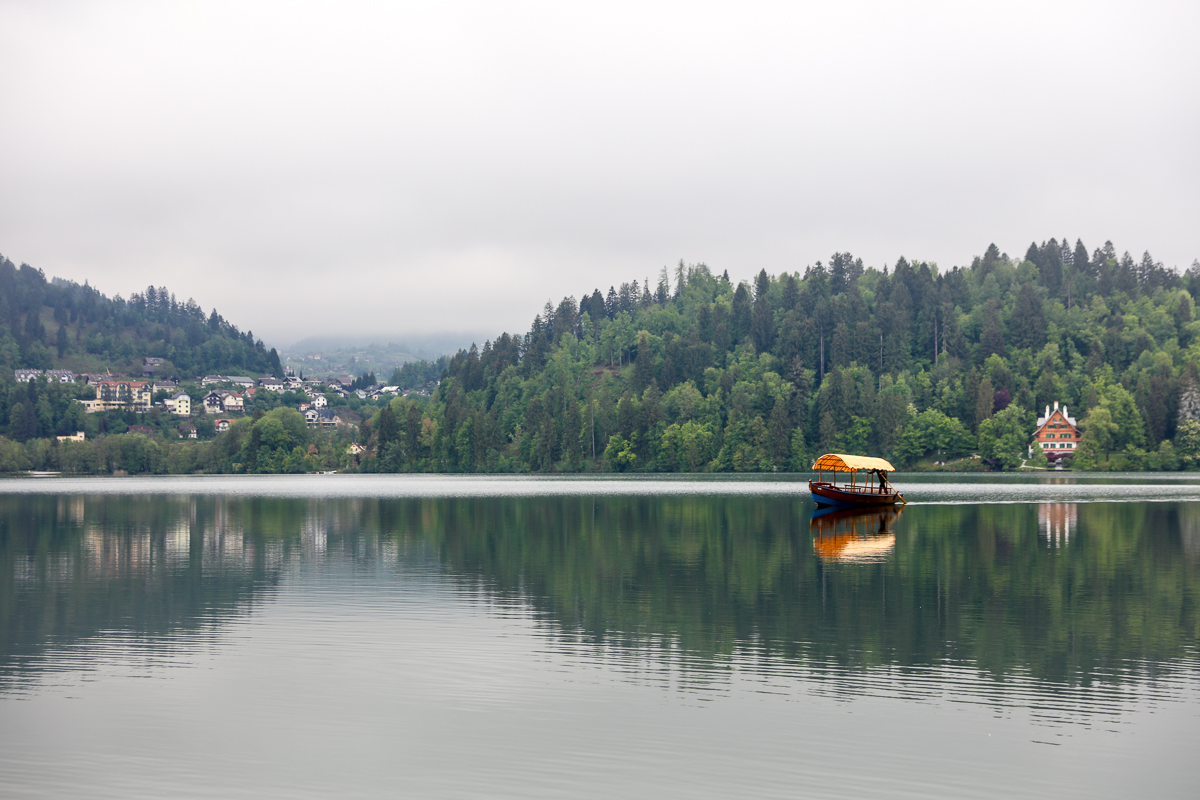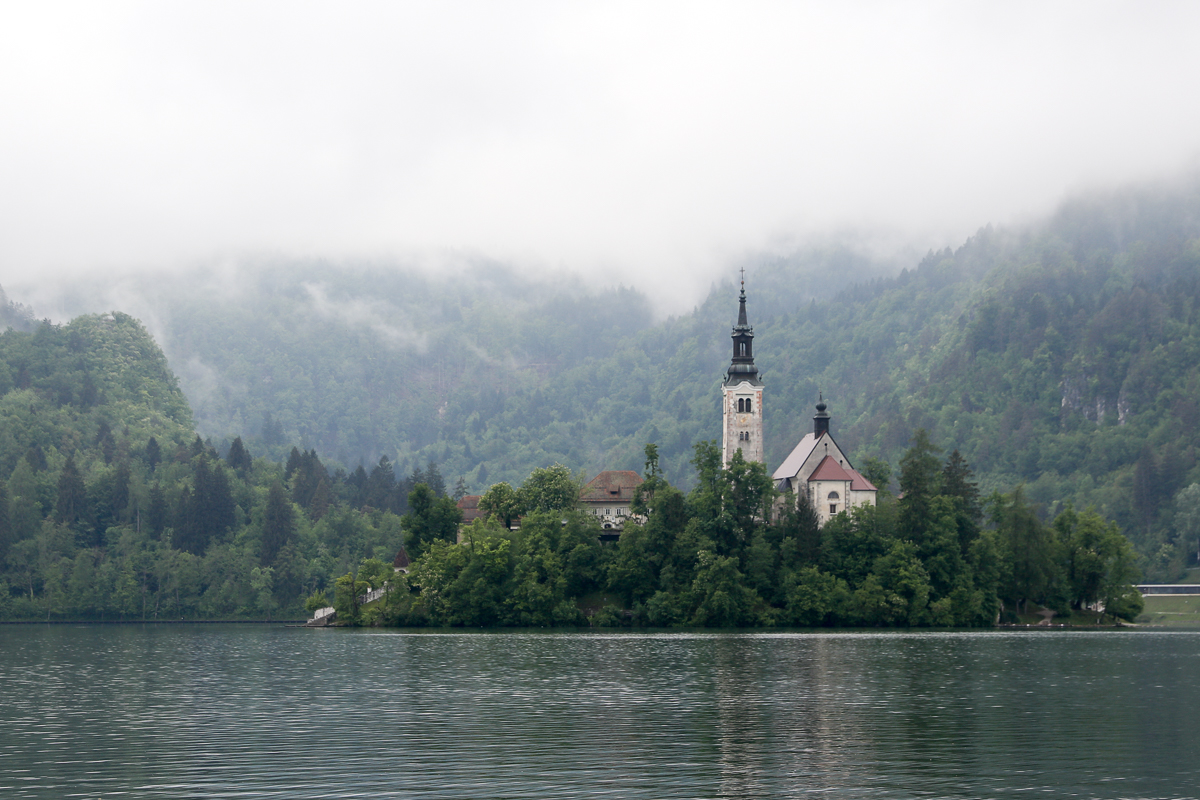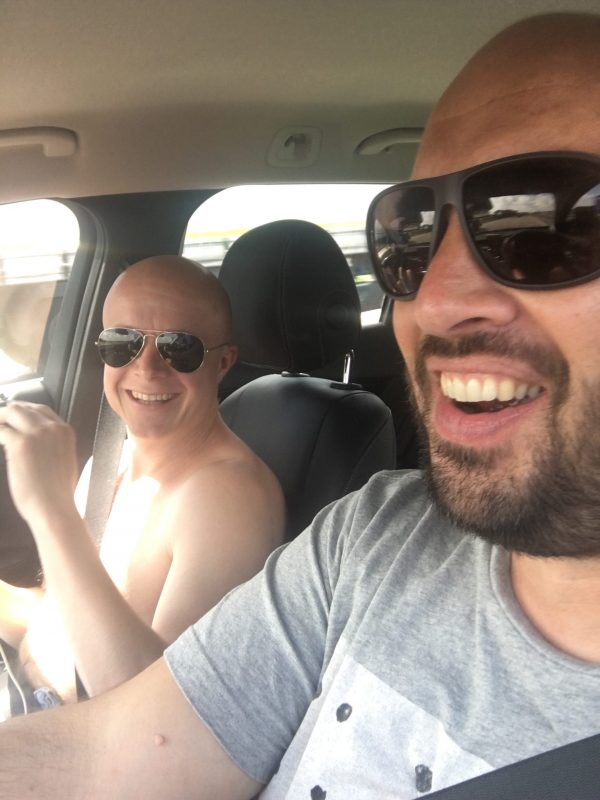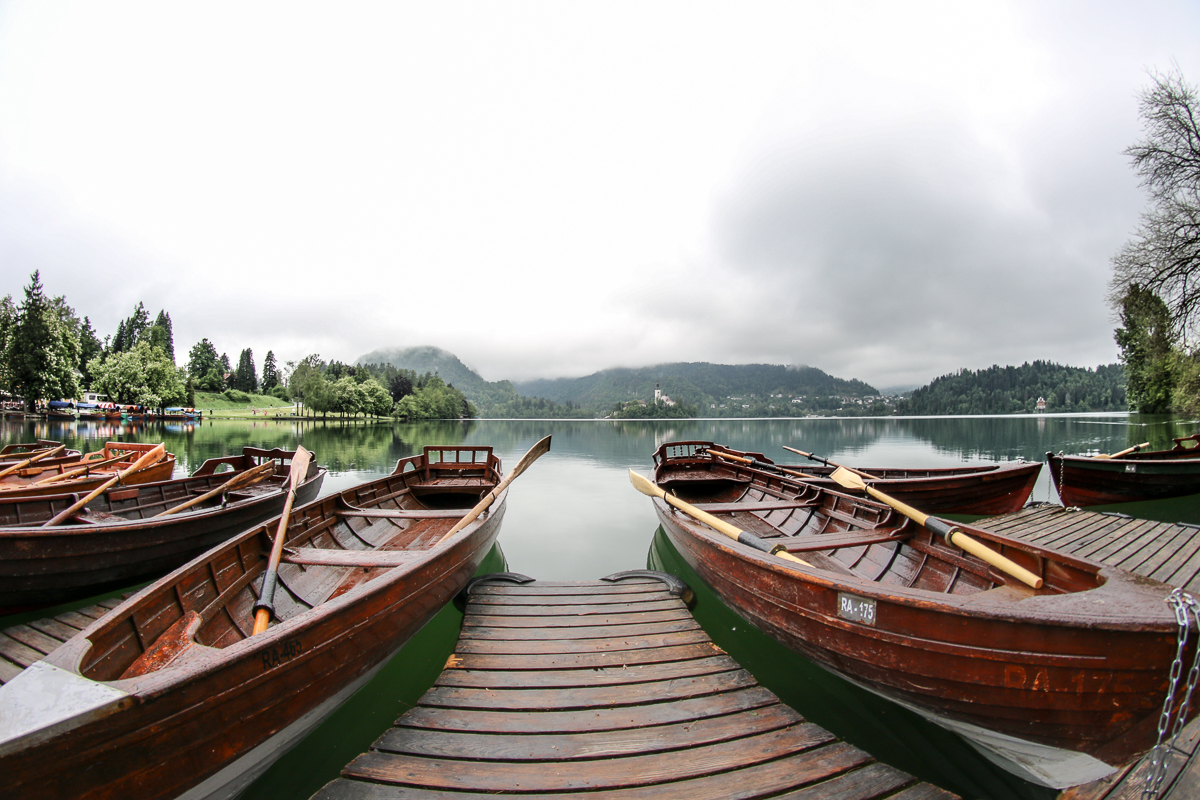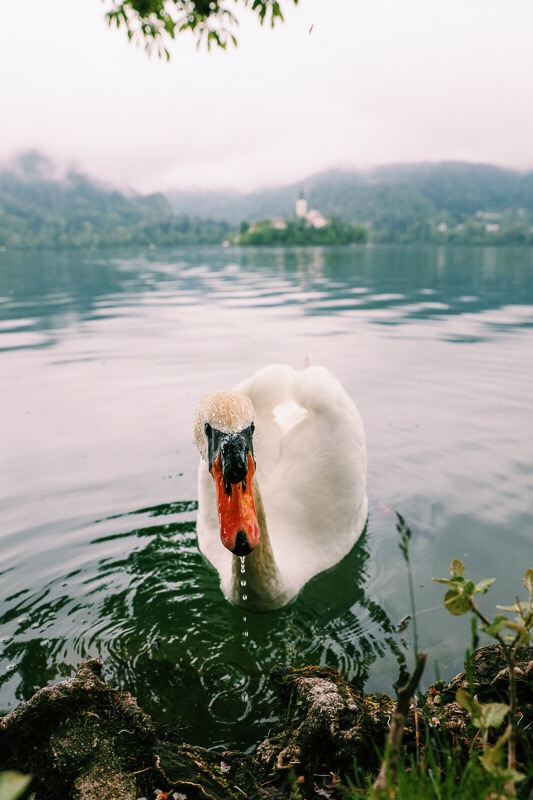 After a quick lunch here, we continued south along the stunning coastline of Croatia. The traffic was minimal at this time of the year, which was perfect. In the summer time this is usually a pretty busy road as tourists come from all over Europe to enjoy the summer here. This road is probably one of the most beautiful roads I have ever driven on, but at the same time it is also one of the most dangerous ones in the region. The road itself has hundreds of curves and in combination with the gorgeous scenery of the Adriatic Sea on one side, it can be very challenging to decide whether to look at the road or the sea 😉
Our next stop was the Krka National Park in Croatia. It is located in a valley surrounded by green mountains and is a beautiful natural area with waterfalls and rivers of crystal clear water. I first visited this beautiful place, when I was around 6 years old. My parents kept a picture of me with a huge gap between my teeth playing in the soothing water there (see slider images) I may not look like I am enjoying myself particularly, but I can assure you, I was 🙂
At the time of our visit, the weather was not exactly summery, but some tourists were in the water despite the cool weather and probably very cold water.   After our visit to the national park, we found a hotel nearby, very close to the city of Split. Which was our next stop.
Day 2 – To the Roman city of Split and epic sunsets!
On the second day of our trip, we spent the morning exploring the streets of the old Roman city of Split. It was a very hot and humid day. Both Chris and I loved the narrow streets of the central part of the city, where shops are located in the lower parts of the remains of ancient Roman buildings. Here, we enjoyed a couple of coffees in one of the many charming coffee shops of the streets.
Later, we climbed the stairs of the St. Dominius Bell Tower. This was a first time for me. The entrance was only 20 Kuna (approximately 2,7 Euros/ 3 Dollars) and we got to go to the top of the bell tower (60 metres up), where we had a 360 degrees view of the city. The view from there is very pretty.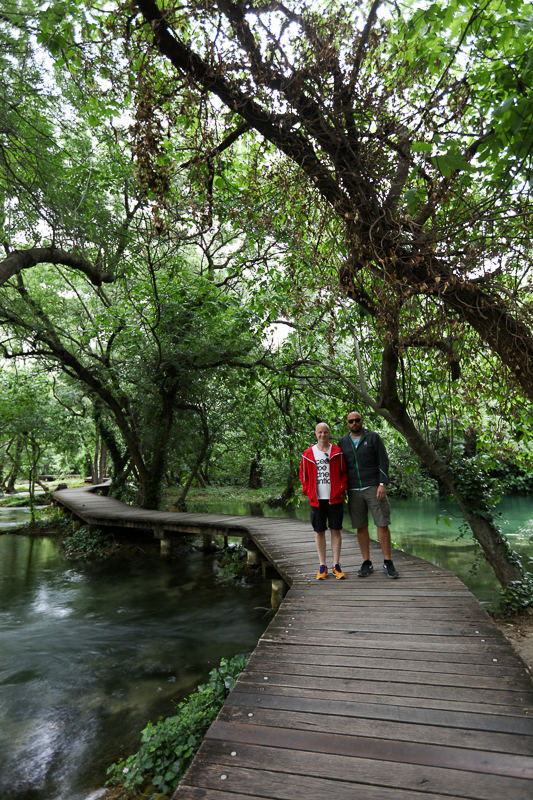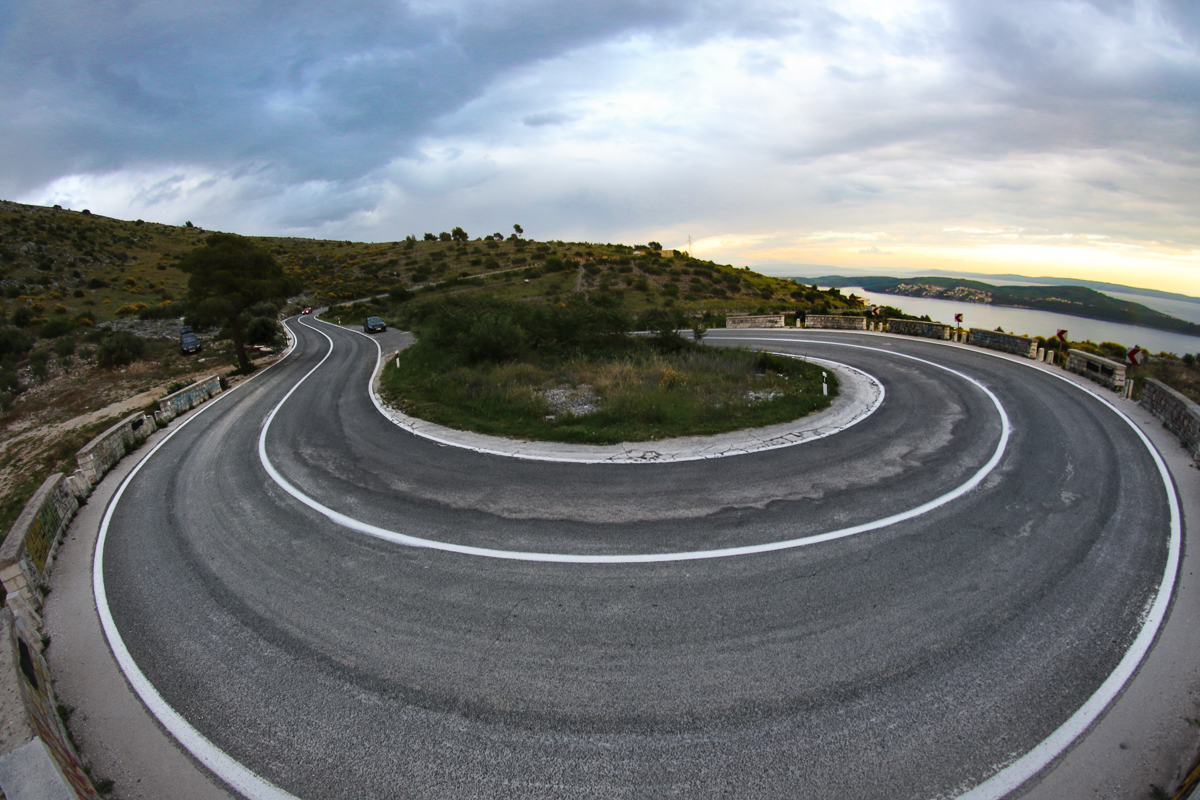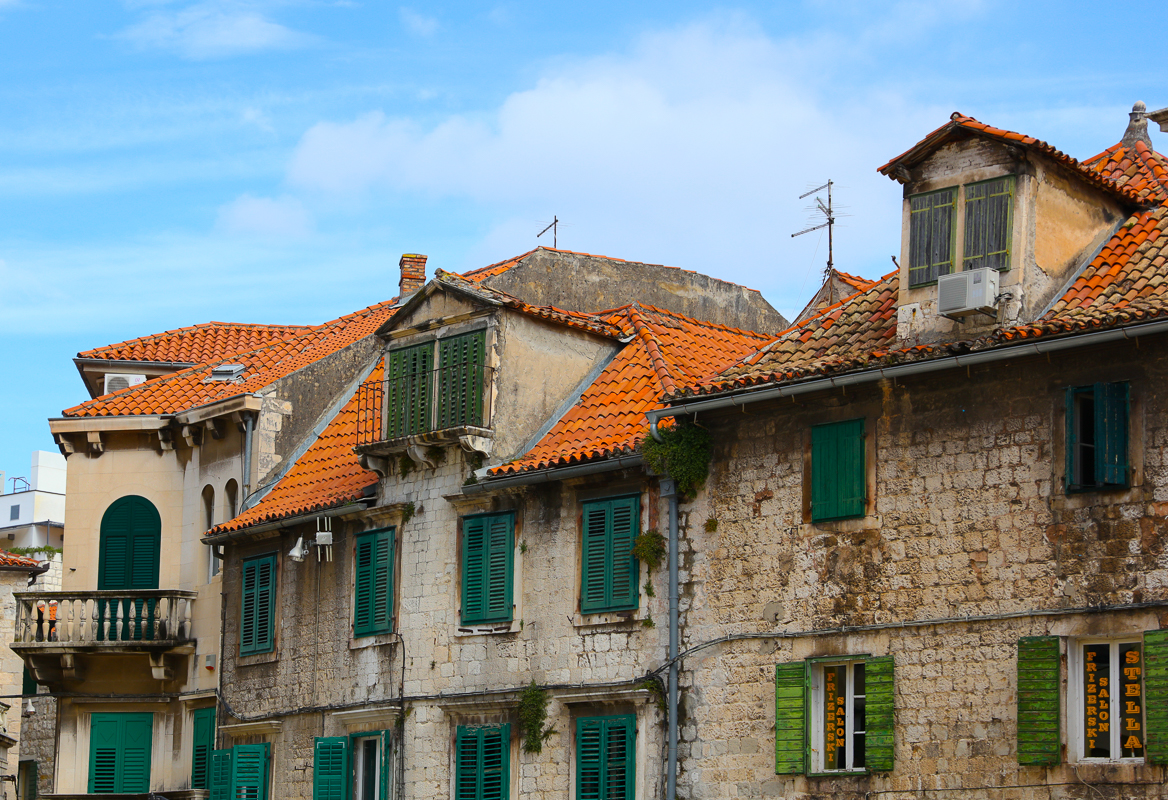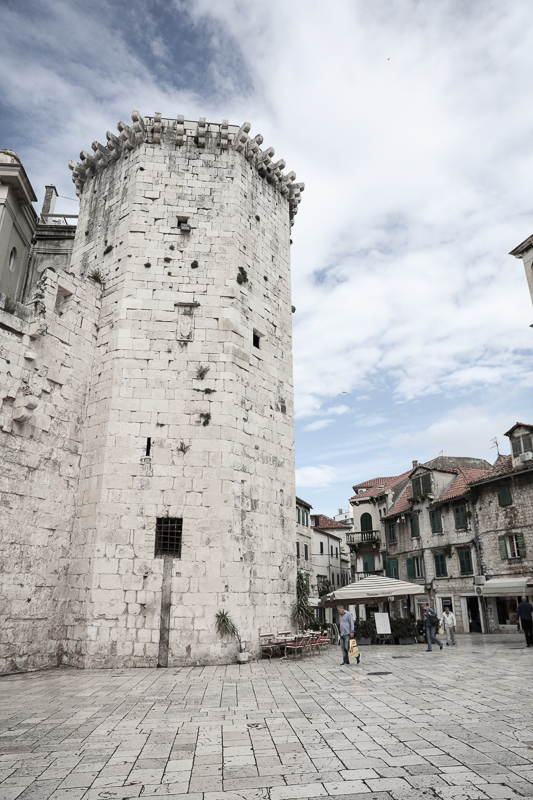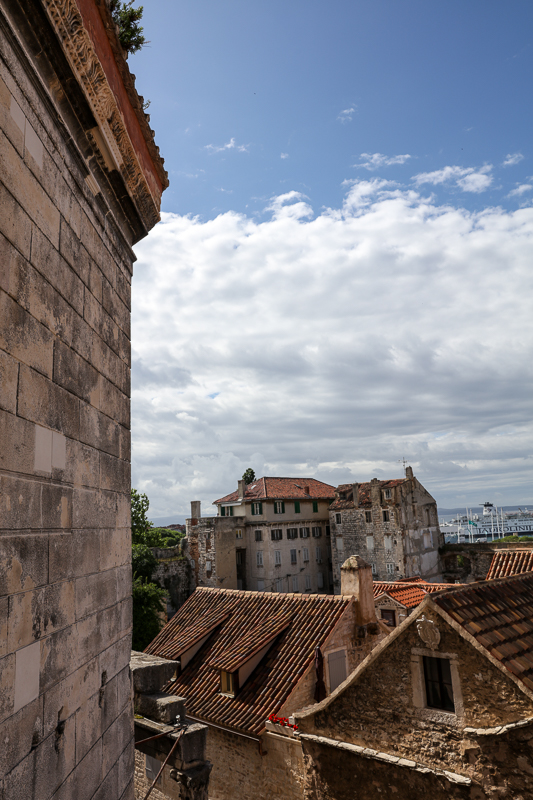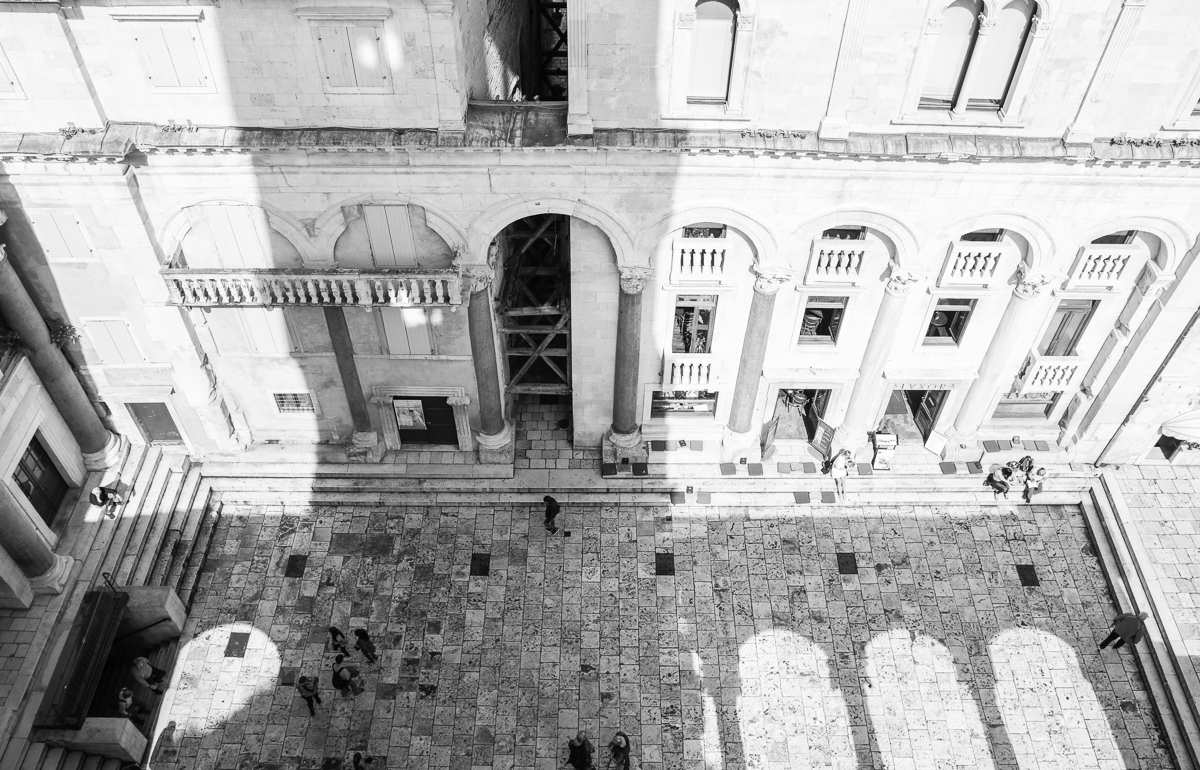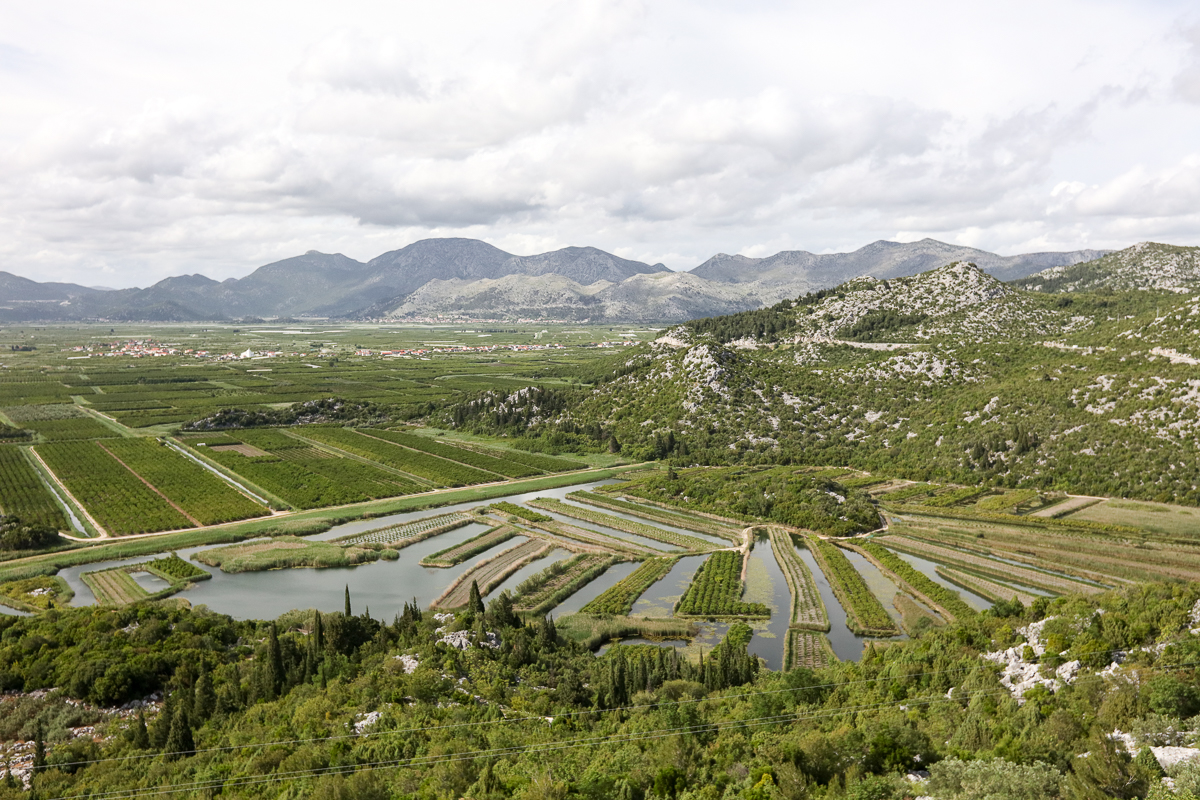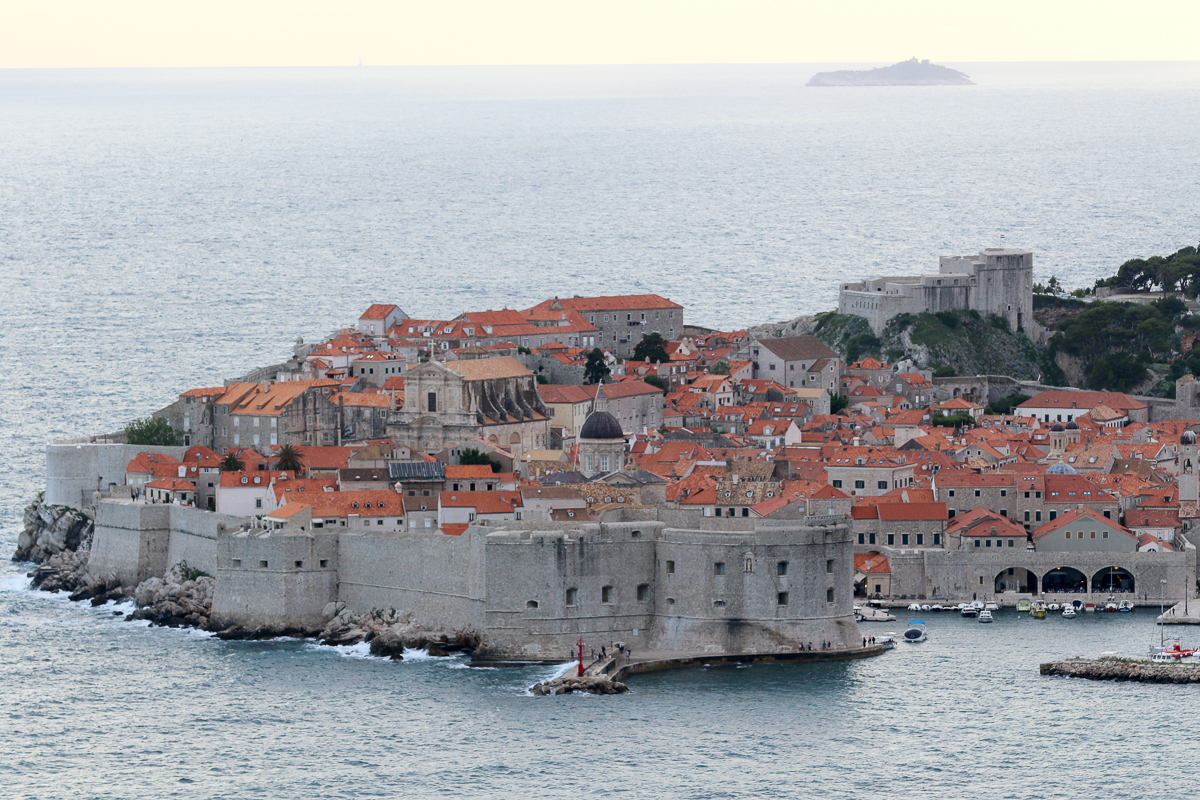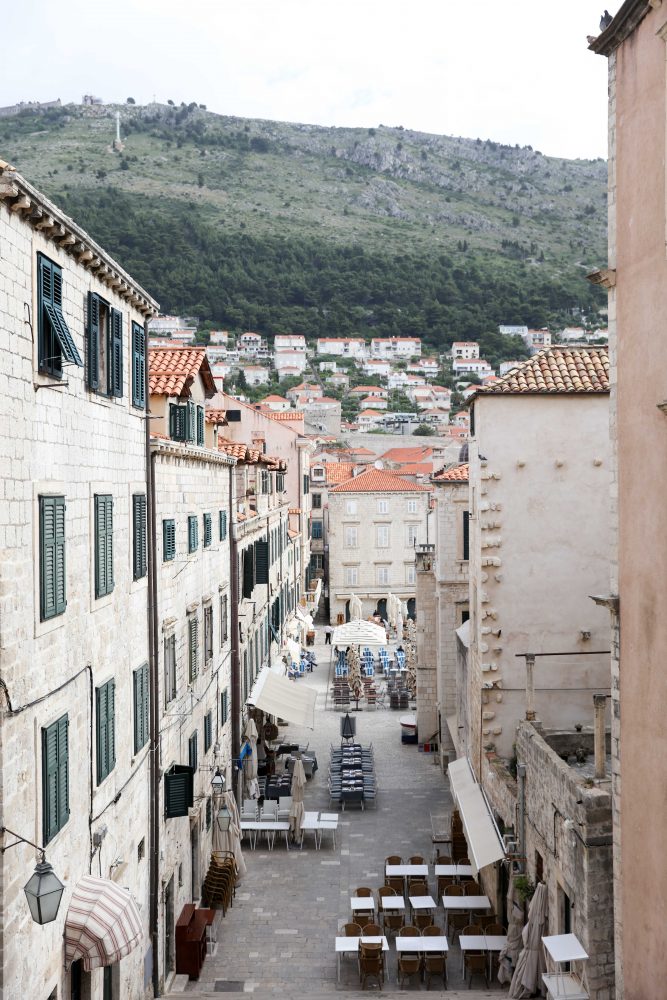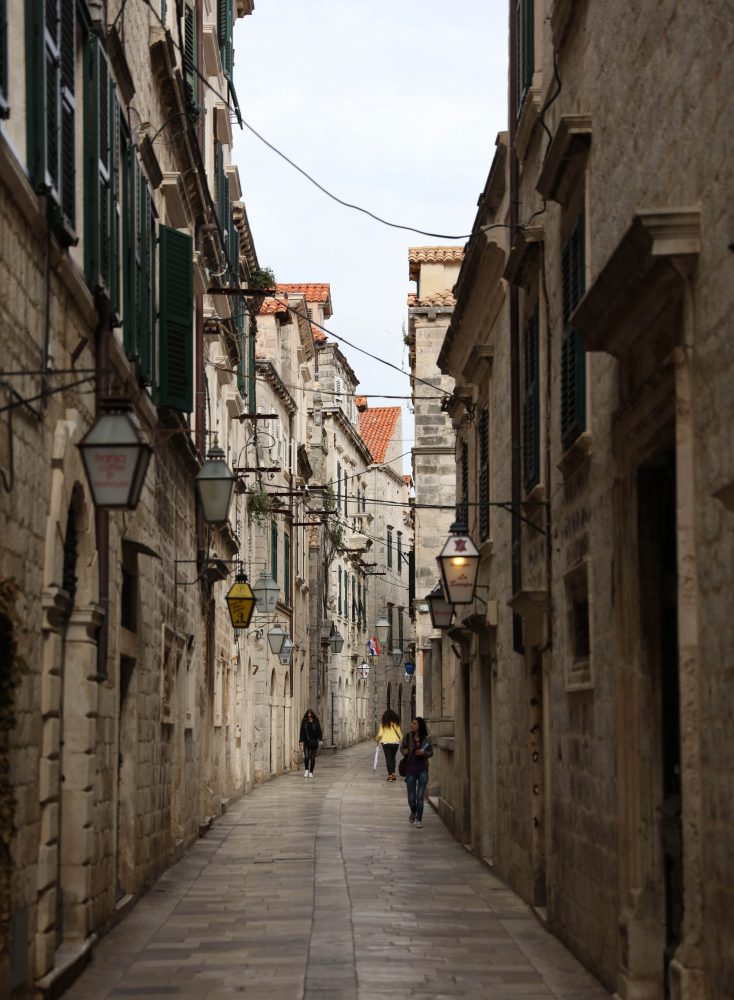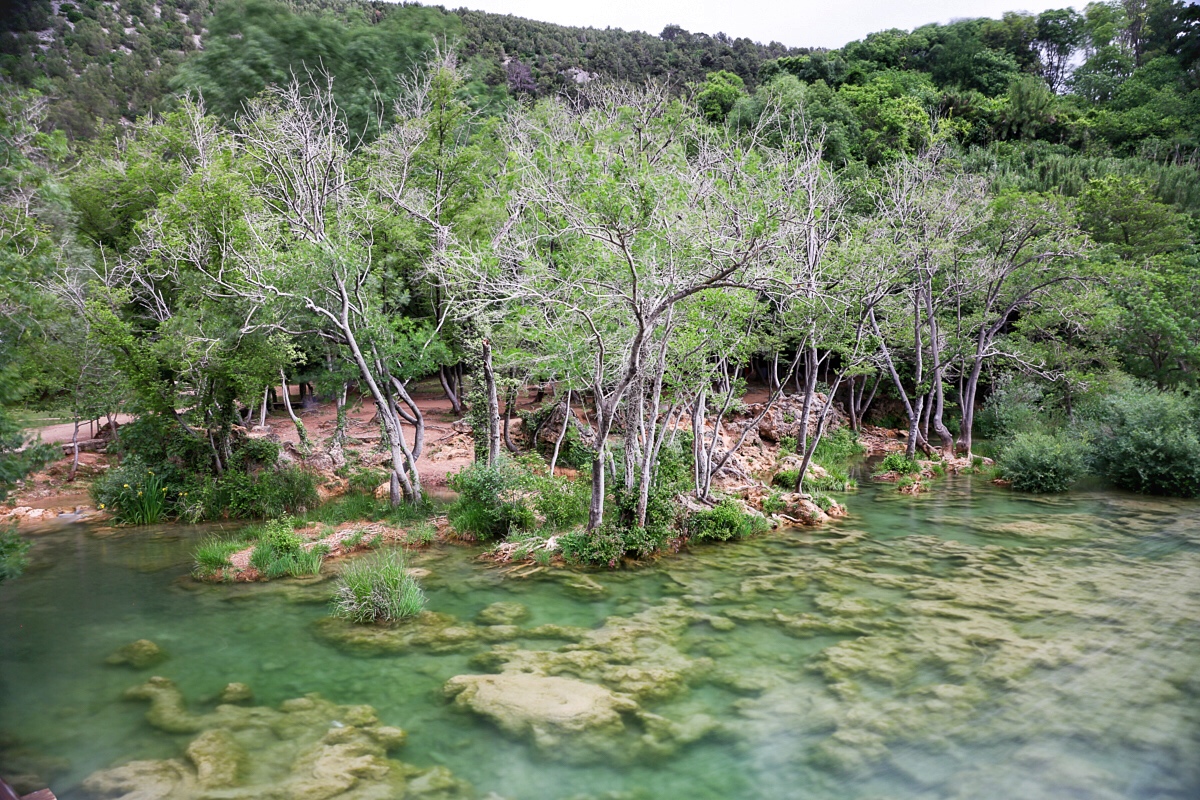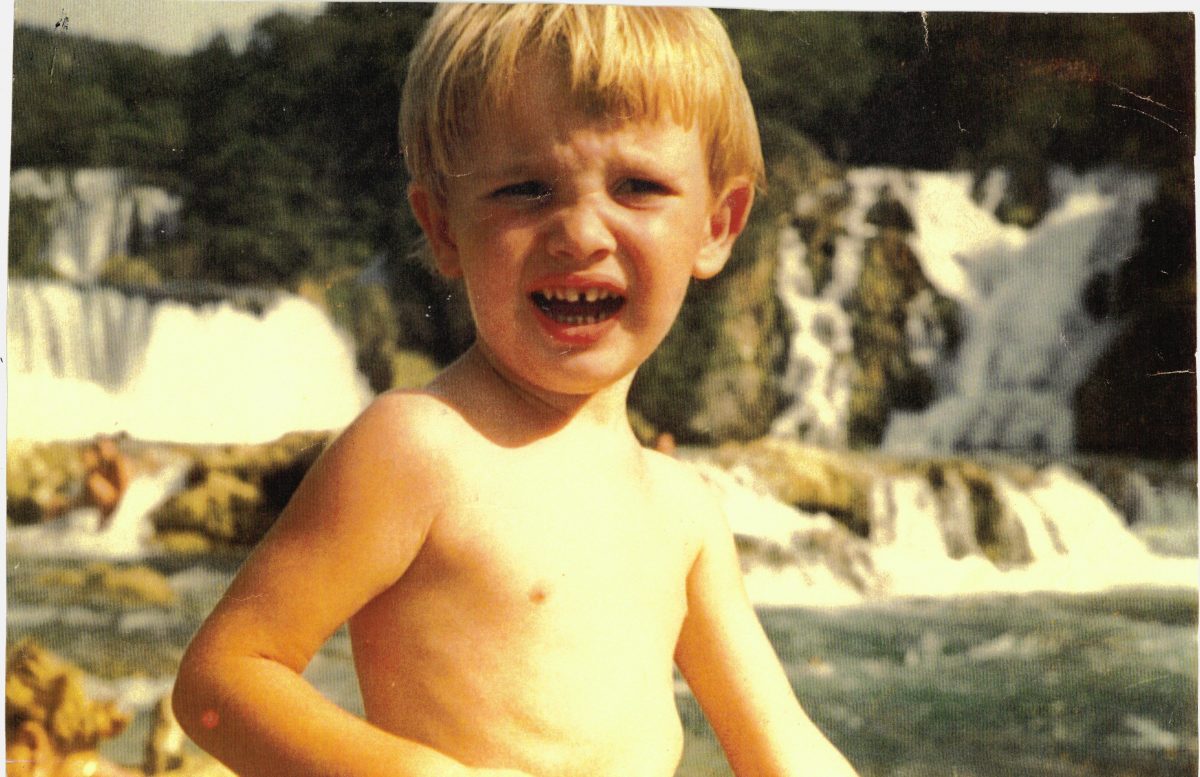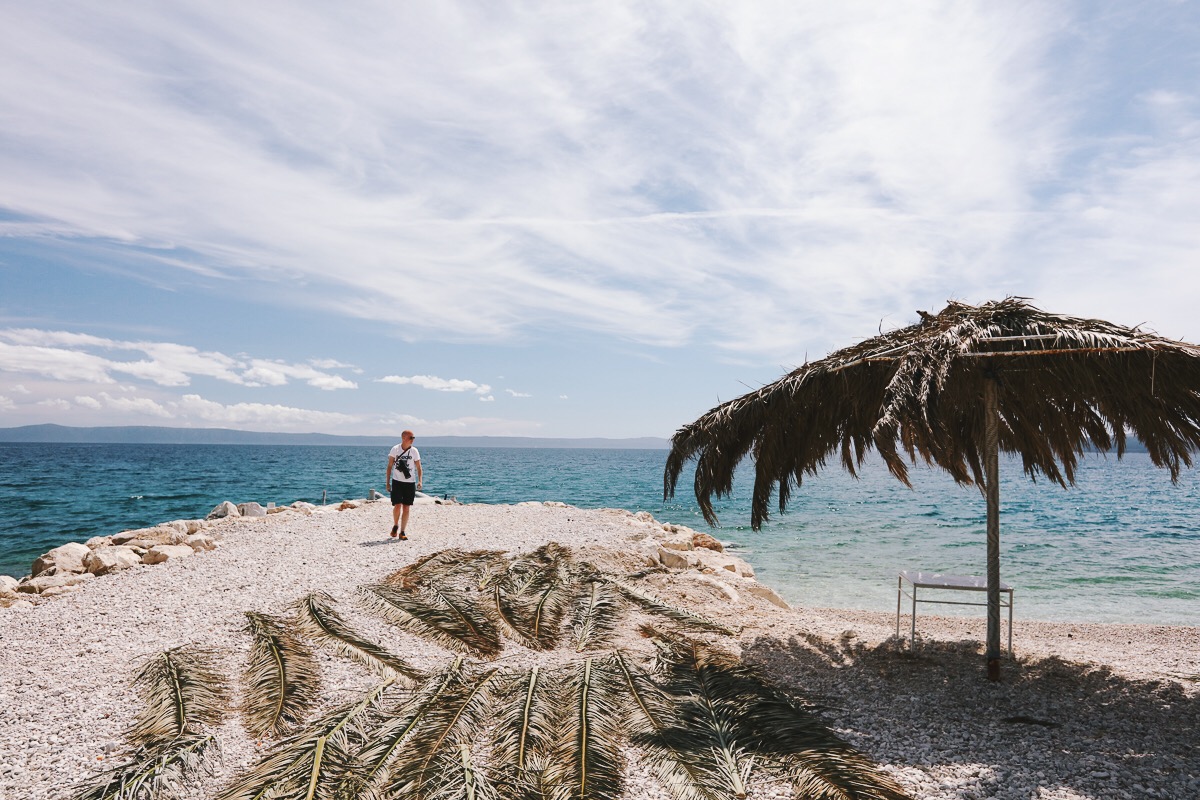 After Split, we went back on the Adriatic road to make our way towards the Croatian city of Dubrovnik. We made many stops along the way, because the scenery just kept getting more beautiful. On our way, we crossed the borders to Bosnia for a short while, when driving through the city of Neum, which is the only Bosnian city along the coast line, with Croatia on each side. Chris thought it was very funny to have boarder control in this small city.
We had gotten very close to Dubrovnik in the afternoon, but decided to wait and explore the city in the morning. So we decided to buy some food, find a place to spend the night and use the rest of the day to try and find the best location for capturing the sunset over the city. And what a sunrise it was! Truly epic!
Day 3 – From 'King's Landing' to Black Mountains
We woke up in the Croatian city of Dubrovnik and started our morning walking through Stradun Street, where we recognized some of the streets, which were used in the hit series Game of Thrones. -Most of the scenes of the city of Kings Landing were filmed in Dubrovnik and it is not hard to understand why; every street here is just so photogenic.
Later that day we continued our trip, next stop was Montenegro – the southern part of what was once Yugoslavia. Montenegro is a very small country, surrounded by beautiful dark mountains, hence, the name 'Montenegro' translates directly into black mountains…
Around noon we landed in Montenegros Bay of Kotor. The sky was very moody, and yet so still, which meant that we just had to make several stops to photograph along the way to Budva, which was the aim for our next stay. We stayed in the Montenegran city of Budva for 2 nights, which was very convenient for getting some rest after three days of being constantly on the move. In Budva we went to explore the surroundings, including Sveti Stefan, which is the mountains surrounding the area.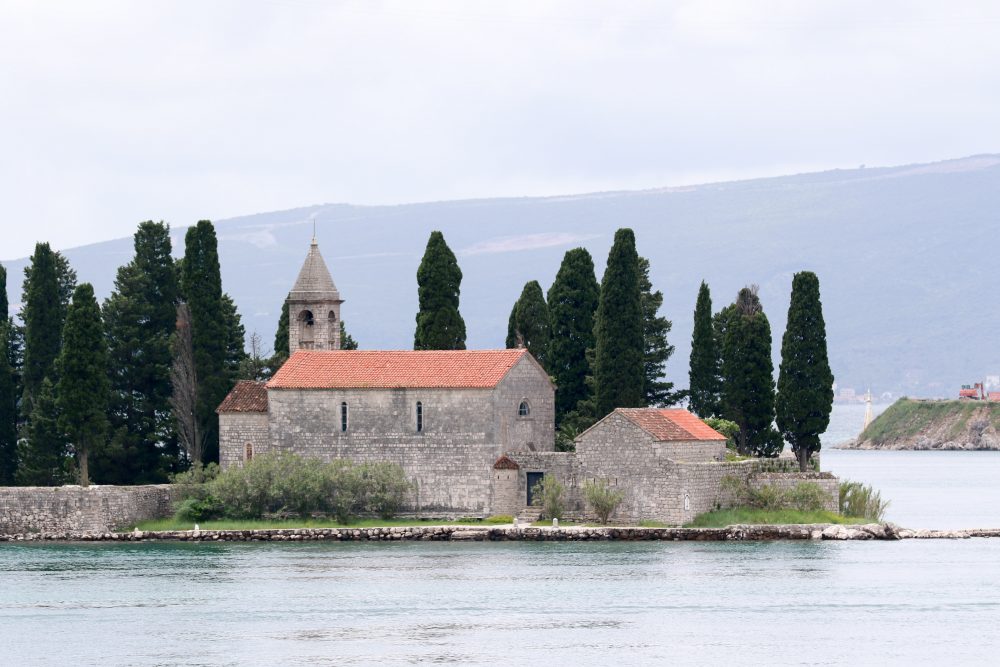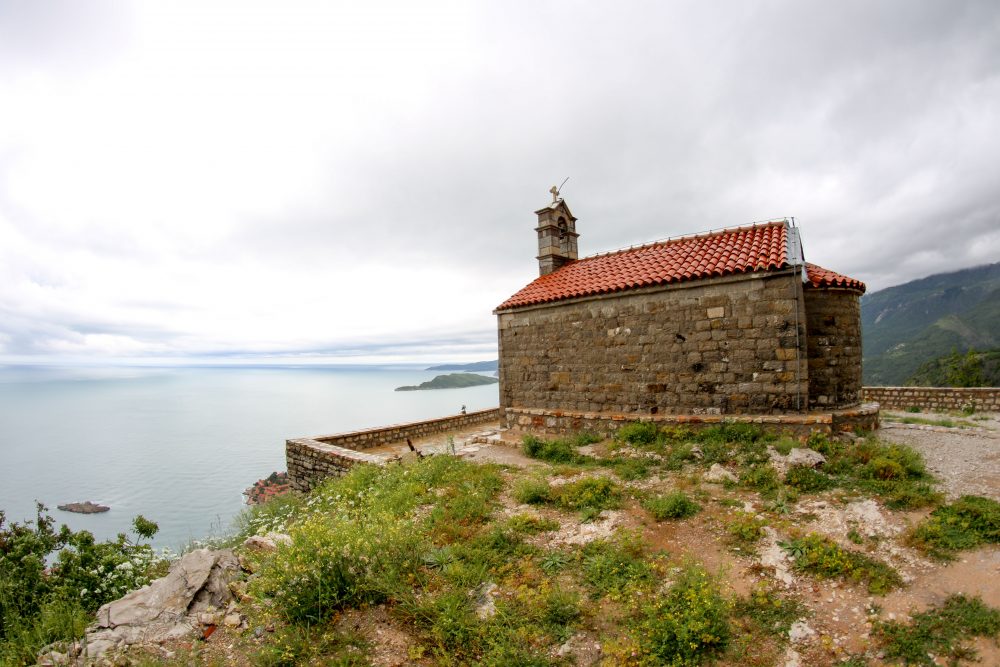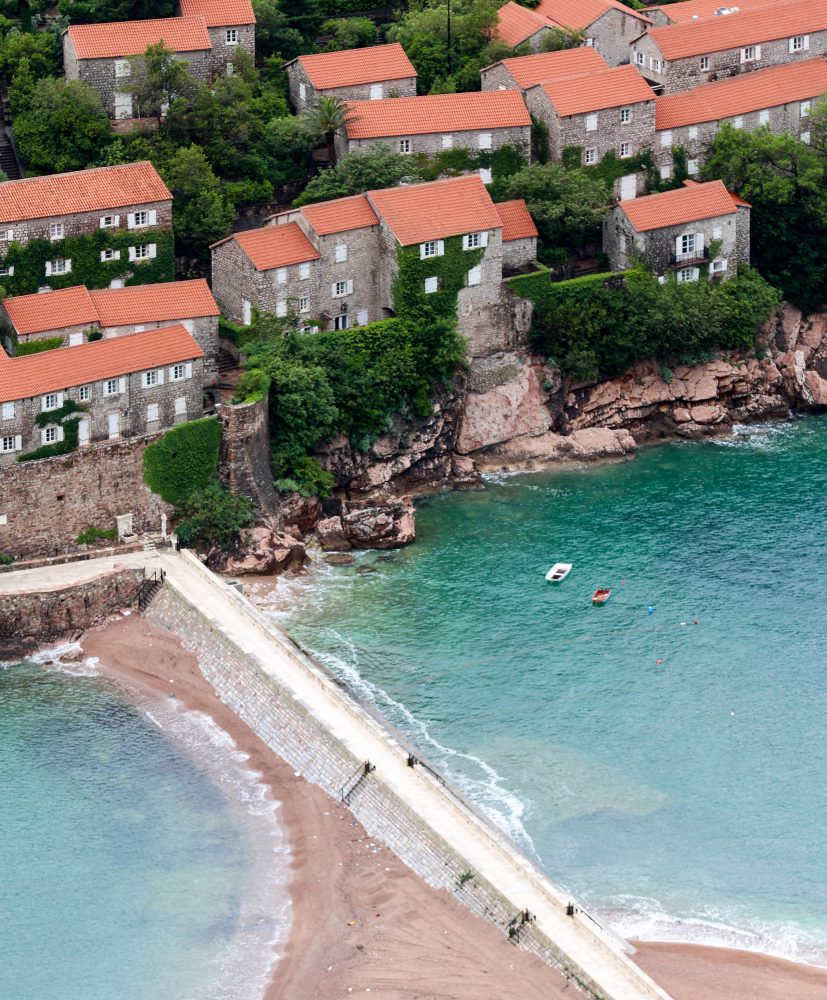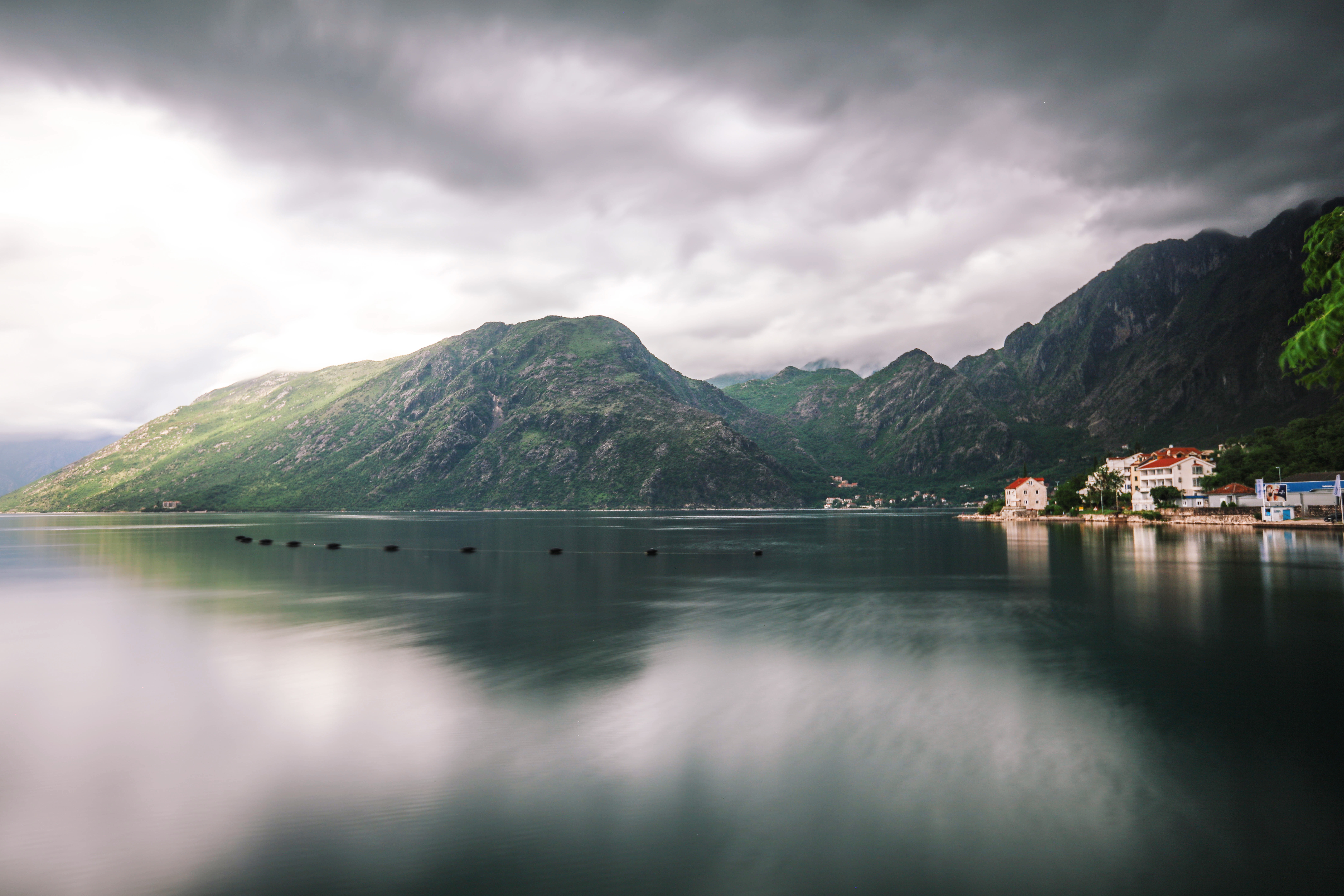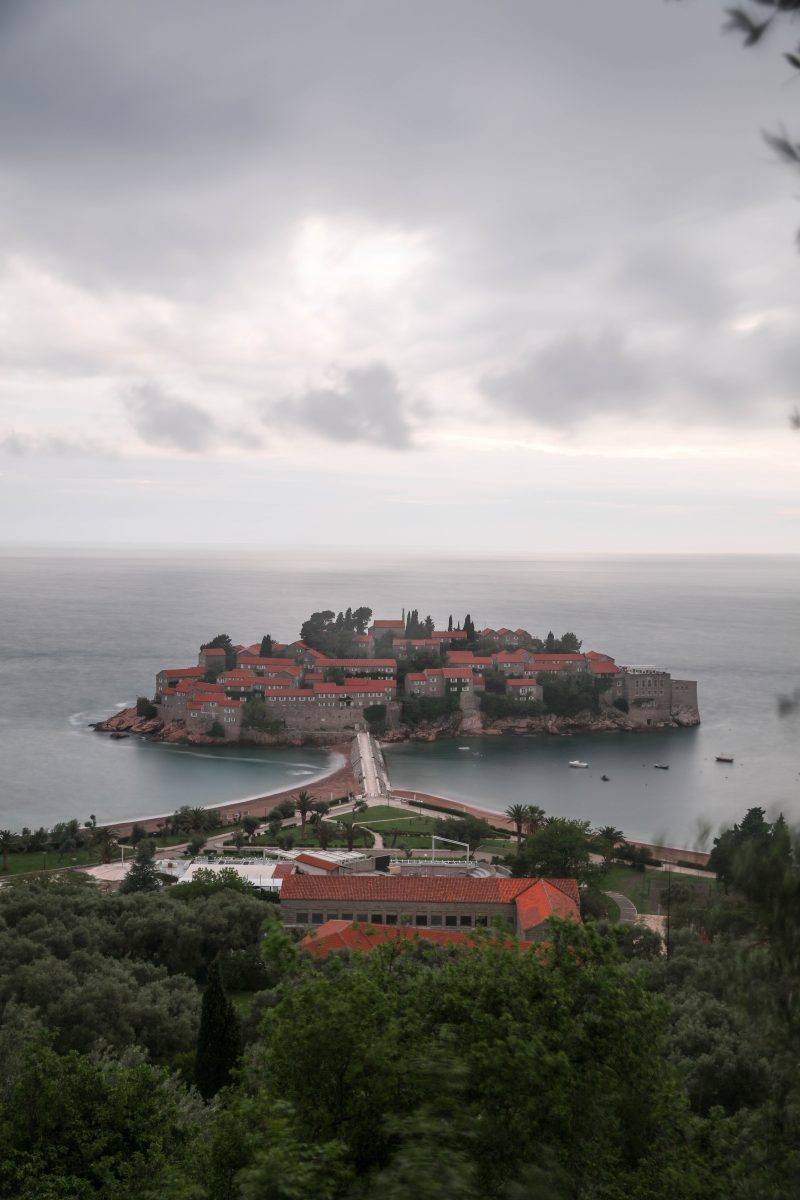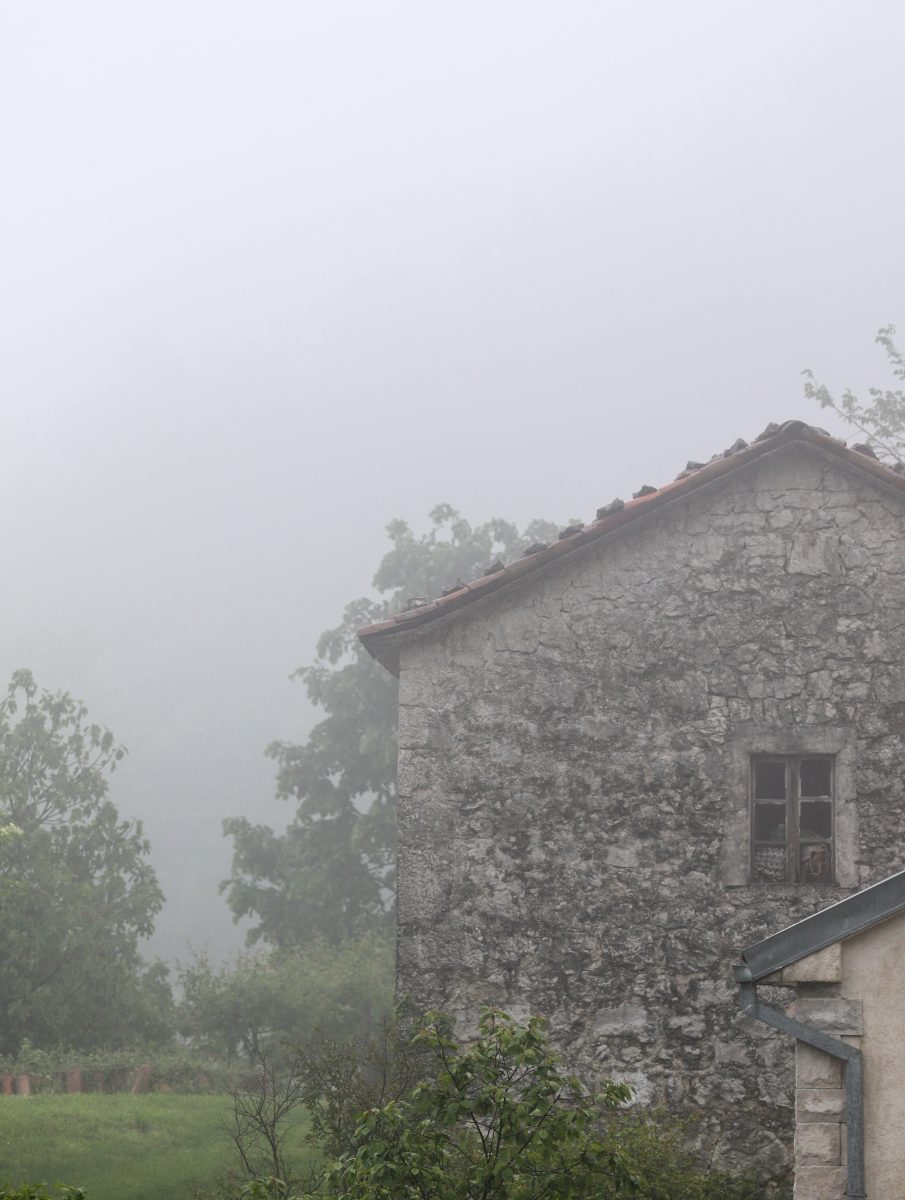 During our round trip we somehow managed to almost get lost in a small and very foggy village called Gluhi Do. We also got an invitation for a glass of Rakija (Sljivovits, which is a concentrated alcoholic drink usually homemade of fruit) by a friendly local resident. As I was driving, so we politely declined his kind offer. Surprisingly, he then turned to kindly offering us honey in stead, which was bit of a funny trade.
Day 4 – Old town nostalgia & big city life in Bosnia
We left Budva Tuesday morning and a couple of hours later we were in Bosnia – heading towards the old city of Mostar. Chris was always very impressed by pictures of the Old Bridge in Mostar, he told me. So we were both very excited to go and see it that day.
Mostar was like taken just out of a fairy tale. The best view of the bridge you can find from the local Mosque just across the bridge. It is open to everybody – muslim and non muslims – and costs around 6 Euros per person for the entrance ticket, which is all worth it as the view from up there is spectacular! It was a super hot day and felt much hotter than the 24 degrees it was supposed to be according to the weather forecast, and there were tourists everywhere.
We stopped for lunch and had the traditional local dish of Cevapi, which is delicious grilled beef rolls with herbal seasoning in a special piece of bread topped with chopped raw onions. Food is generally relatively cheap in the area and a good meal like this one costs around  3,5 Euros  including drinks. We decided to get 'sladoled', which is icecream for a nice dessert to cool down with on a hot day.
Afterwards we started our journey towards the capitol of Bosnia, Sarajevo. Again we had to stop many times along the way to photograph and enjoy the landscape of the road between Mostar and Sarajevo. We entered Sarajevo just around 16 o`clock, which is probably the most inconvenient time of the day, because of the impossible traffic jam of people heading home after work. We found our hotel and after a quick check in, we went to the centre of the city for a light dinner and to find a place for us to photograph the coming sunset.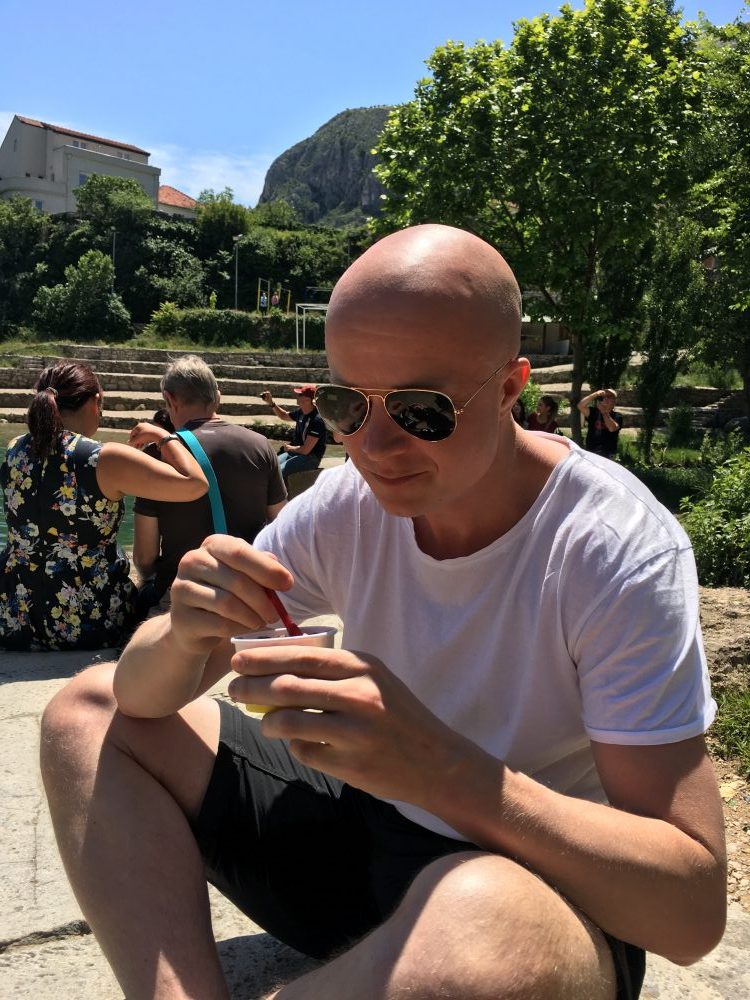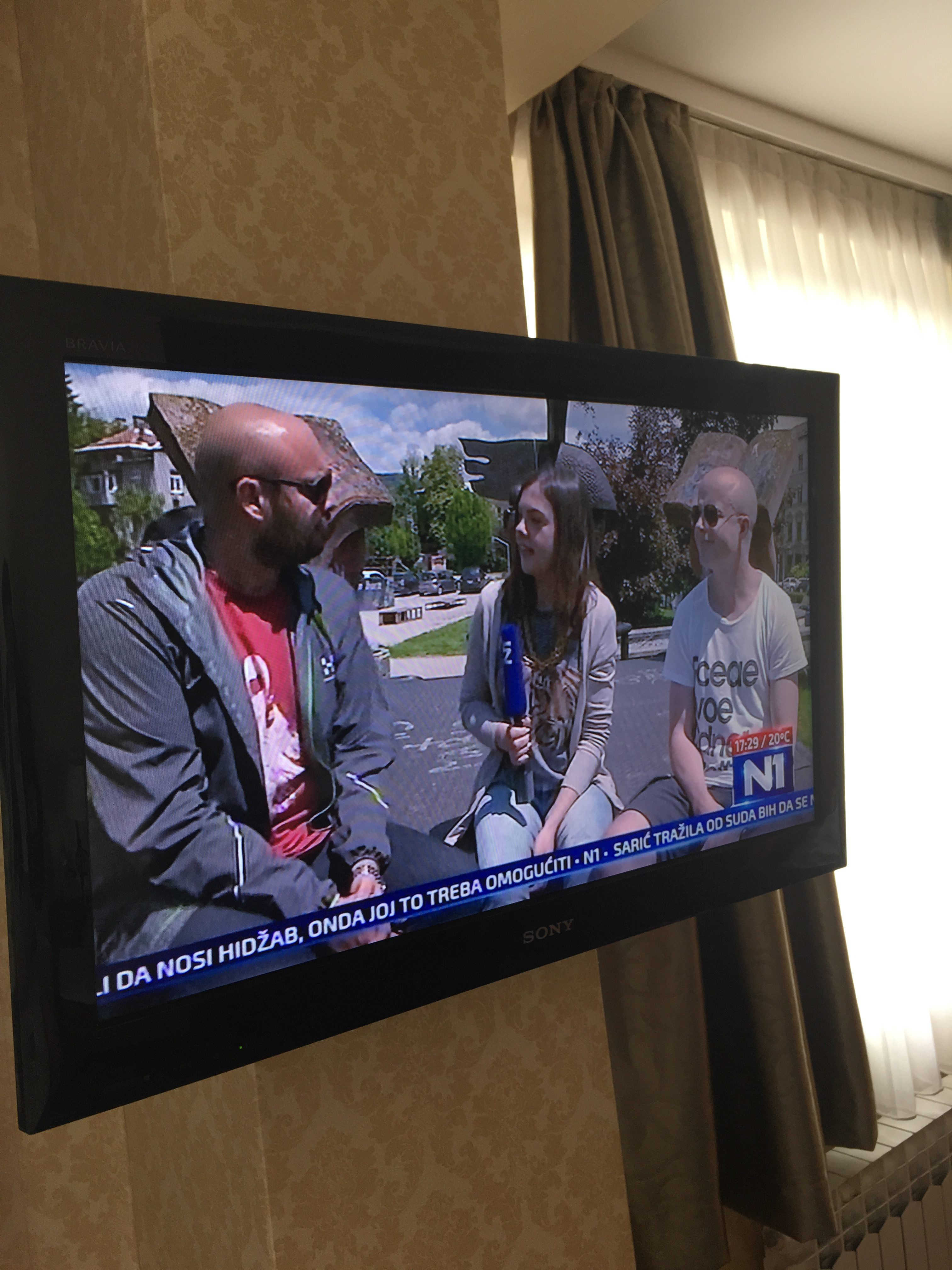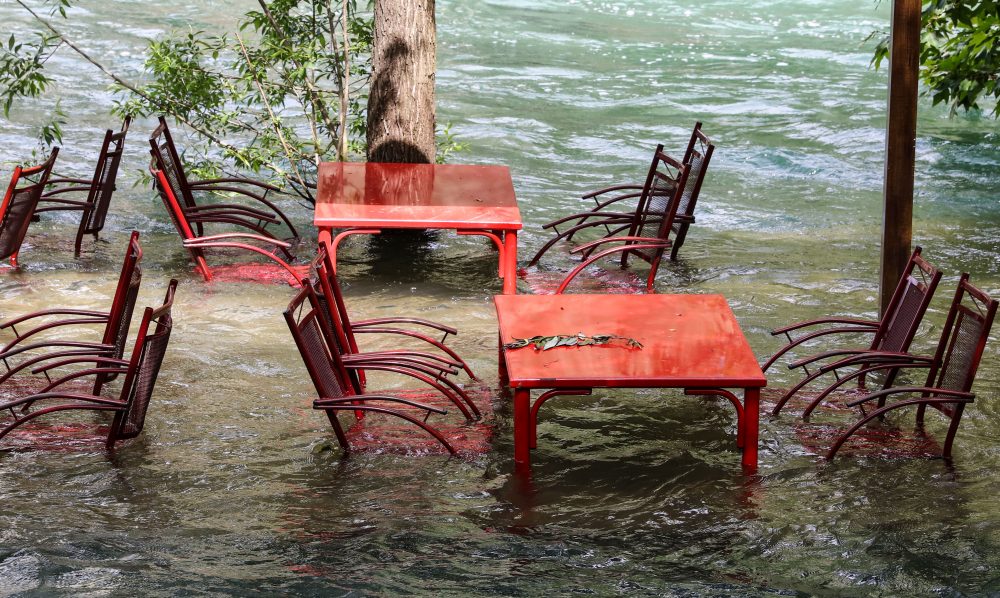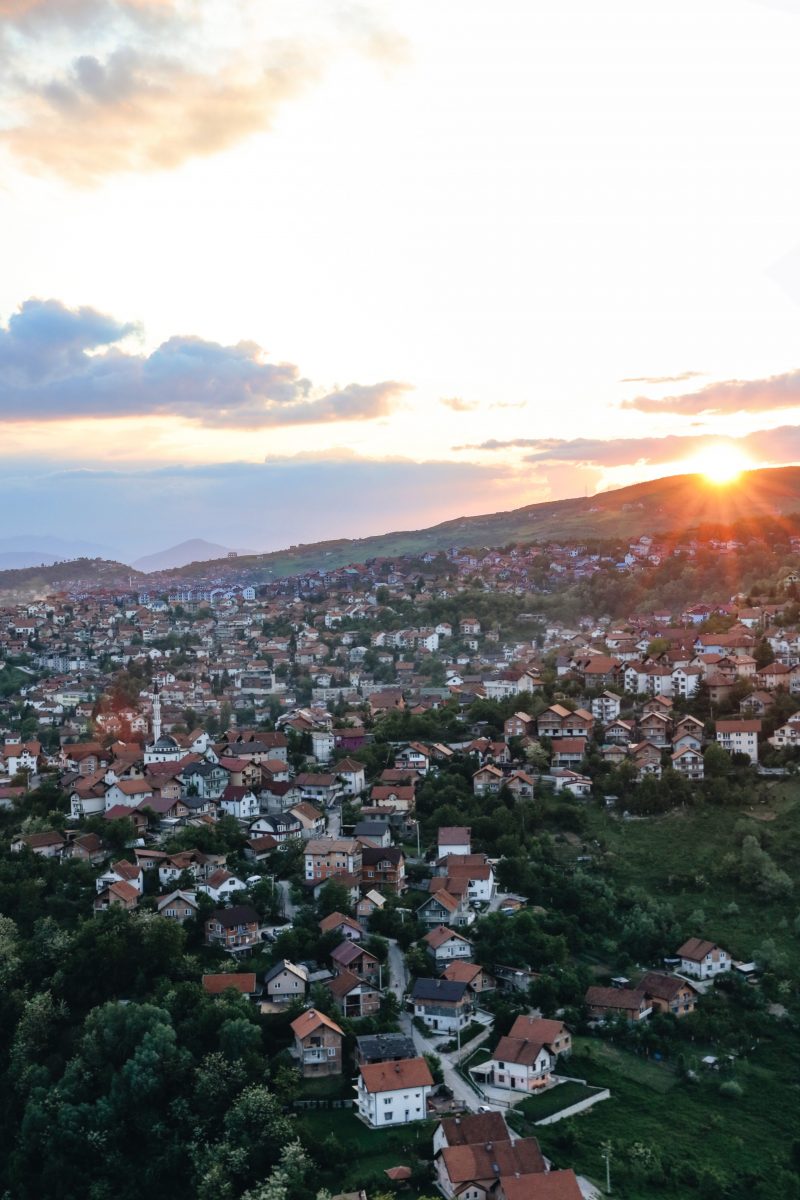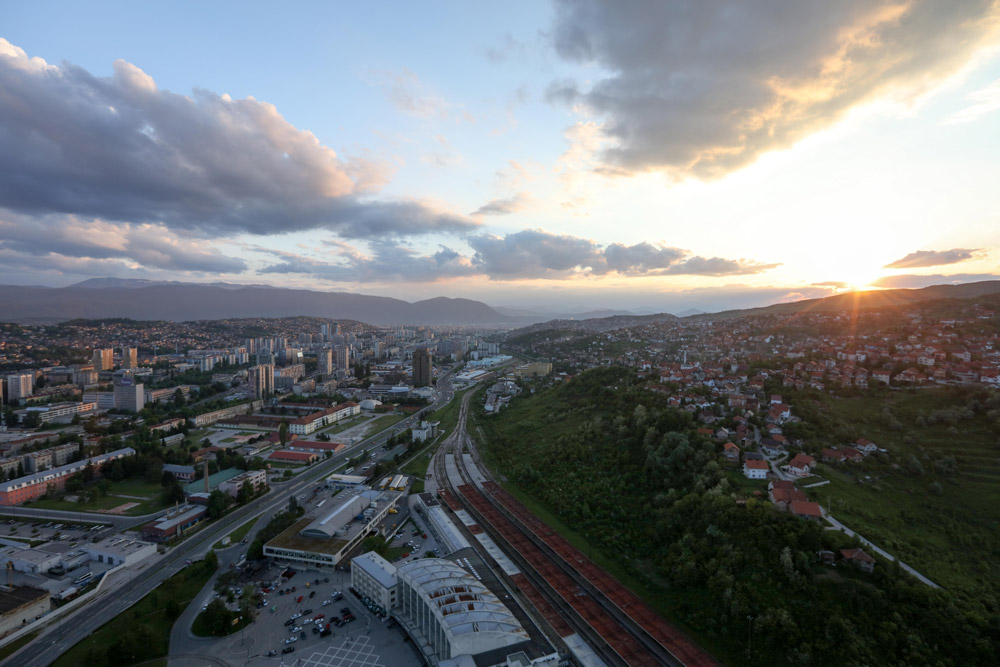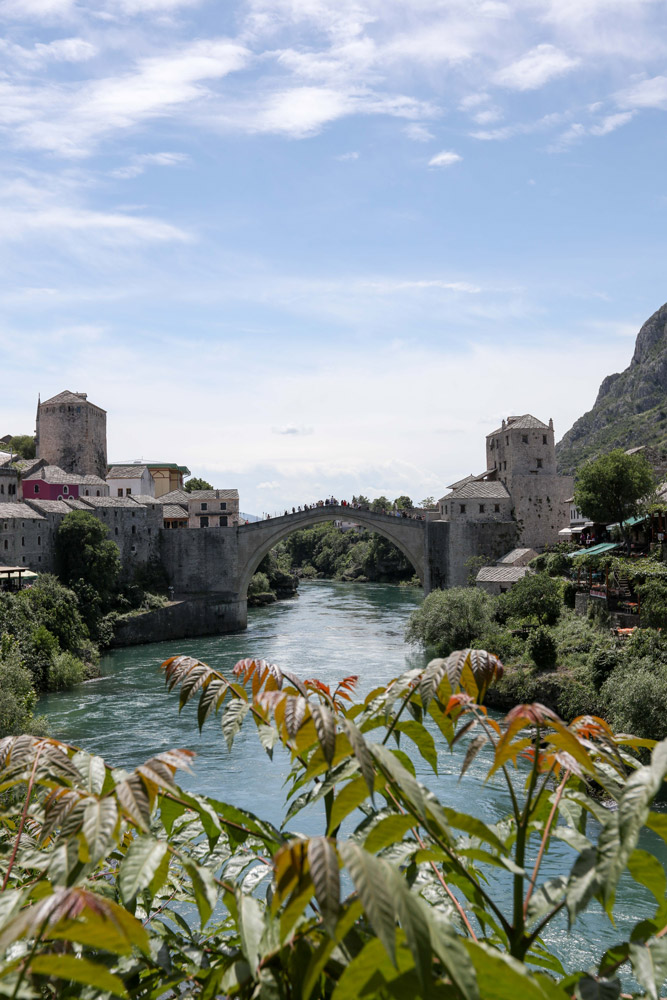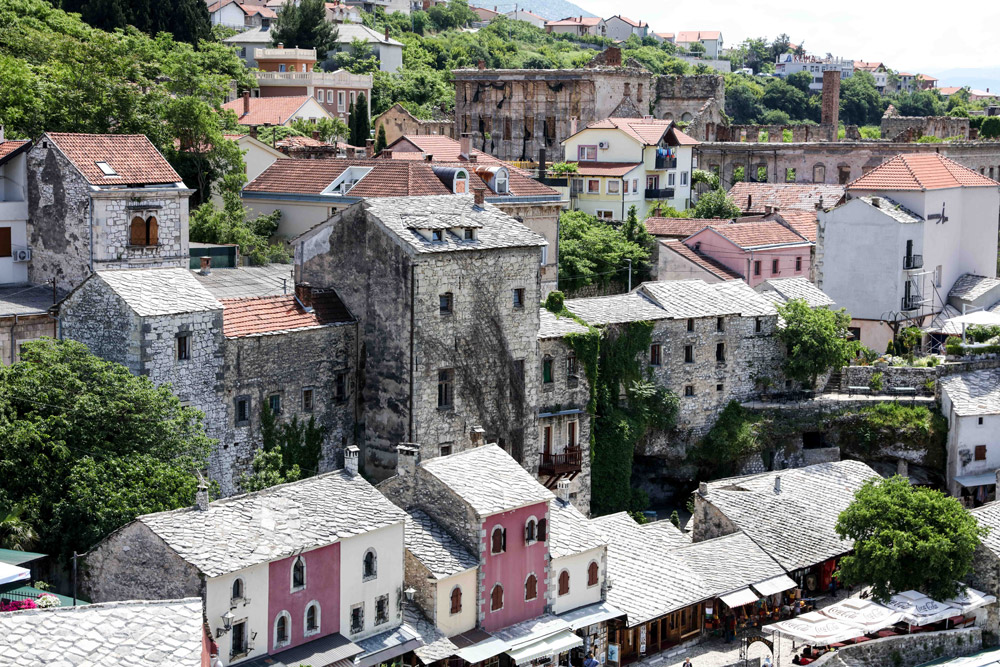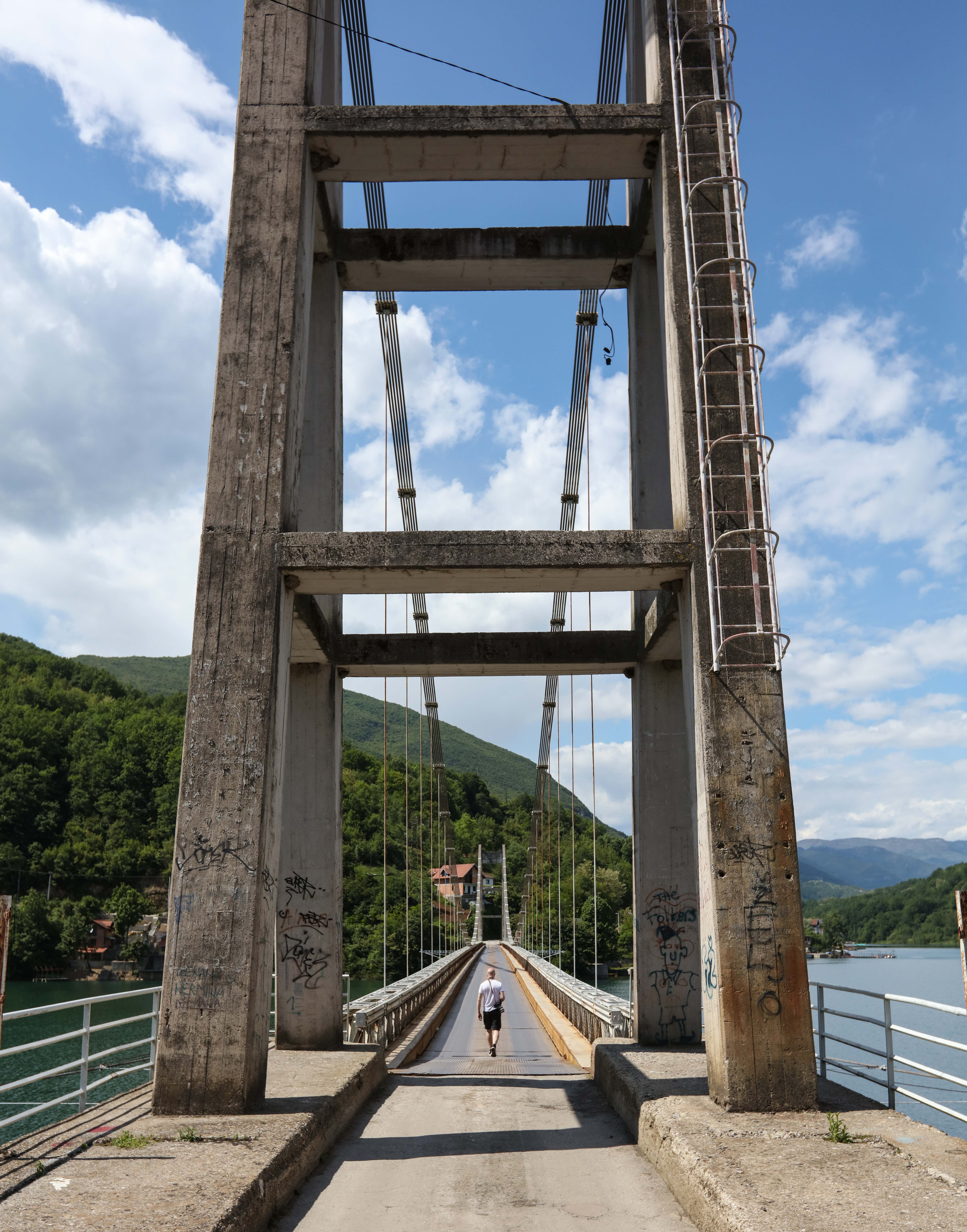 Sarajevo is full of good and cheap local specialties, and after having the local fast food specialty Pita, which is a form of traditional pie available with meat, vegetable or cheese stuffing, we decided on the tallest building in Sarajevo for shooting the Sunset. The Avaz Twist Tower is the headquarters of a local news agency, and a great view point of the city with its 142metres of height. Not surprisingly, the top floor of the tower, on the 36th floor, offered a beautiful view of the city from its balcony.
Day 5: Street Photography and making the News
Next day went by so fast, as we set off to explore the streets of Sarajevo and the old part of the city centre – the Bascarsija – with our cameras. On our way we made some new friends and appeared on TV in an interview with the local TV channel N1. If you like, you can watch the interview on this link  (It is in Bosnian)…
Getting back home…
Thursday we hit the road again, heading back to Denmark. Chris had a flight to catch from Billund Airport on Friday, but we had plenty of time to make it. On the way we stopped a couple of times to enjoy the enchanting landscapes of this part of Europe. Austria was kind to our lences as always, but we were lucky to catch a truly magical sunset in Germany. Afterwards, we spent the night near Hamburg in Germany and drove to Billund the next morning, which, at this point, was only 5 hours away.
Approximately 5000km later I am back home in Denmark, writing this blog post. I am so happy I got the opportunity to share this experience with my friend, Chris. It is really very few people, that you can spend so much time with without getting a little bit on each others nerves, and I can honestly say, that Chris and I have that kind of friendship. We had so much fun together on this journey and I will be looking back on this trip with a huge smile on my face, remembering how we would be listening to 'best of Sweden' on the road, singing in the car, cramping of laughs at various locations and of course, truly enjoying the moments of great photographic scenery that got us great images to share with you guys.
Thanks to Chris for being the best travel companion – I look forward to many great travels together in the future – and thanks to you guys for reading.
– Fedja S.
More
Please enter an Access Token on the Instagram Feed plugin Settings page.